About us
---
Shenyang Jietong fire truck Co., LTD.
Shenyang Jietong Fire Truck Co., Ltd. was founded in 1974, which is the birthplace of China's lifting fire truck. After more than 40 years of development, it has built a modern fire truck production base, covering a total area of 200,000 square meters, with a total plant area of more than 100,000 square meters, and its products cover hundreds of models in various categories such as ascending platforms, lifting jets, straight arm ladders, water tank foam, emergency rescue, and backup support, and has become a leading enterprise in China's fire truck manufacturing industry.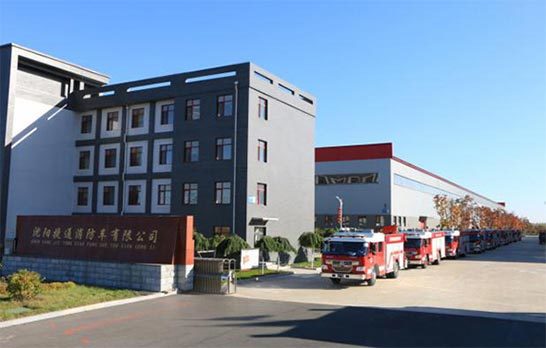 Shenyang Jietong always adheres to science and technology as the guide, to meet the actual needs of fire protection for the purpose, track the advanced design concepts of foreign enterprises, follow the national fire industry norms, and focus on improving the national fire equipment manufacturing level.

Shenyang Jietong specializes in the production of lifting fire trucks of all kinds of fire vehicles, with the qualifications and certifications required for fire trucks, with an annual production capacity of 500 lifting fire trucks and more than 1,000 other conventional fire trucks.
 
Shenyang Jitong takes science and technology as the guide, to meet the actual combat requirements of fire extinguishing for the purpose, through the introduction of "foreign intelligence" has developed a variety of high intelligence, multi-functional lifting, high spray fire truck, enterprise products have formed ladder fire truck, lifting jet fire truck, ascending platform fire truck, water tank foam fire truck, emergency demolition truck, fire special chassis fire truck and other six series of fire truck products.
 
We will win your recognition with good product performance, advanced manufacturing technology, reliable product quality and satisfactory after-sales service.